It's officially the first week of winter in the Southern Hemisphere, and I'm sure you're all wondering what on earth to do with your summer clothes? Well, I guess I'm here to give you that spark of inspiration that could possibly help cleanse your wardrobe and inject some staple pieces for the icy months ahead without breaking the bank!
Bear in mind this is a quick and snappy post to keep you all up to date with my musings and help all the fashion-ista's out there on a budget pick their essential pieces for this season. However, if you're not on a budget, I have listed some little luxuries for you all to explore!
I know for a fact I enjoy minimising and cutting out the clutter in my wardrobe, so having a list of essentials for every season sorted helps me decide on what I should be spending my money on. It really helps me be
on trend
without buying anything unnecessary.
Feel free to click on the links which will take you to my top pick of quality items between $20-100!
Buy less, choose well!
Source: @rocksndroses - www.rocksndroses.ro
Source: Unknown - Google
Source: Unknown - Google
Whilst the camel coat (buy my piece from, here, alternatively, and for those not on a budget) was in trend a few years back, it has managed to shift it's way as a staple piece for every fashionista's wardrobe. There are countless ways you can wear this gorgeous colour, but I strongly suggest wearing it with an all black ensemble. Taking it up a notch though, I'm definitely also imagining a white crisp shirt look matched with either black weggings (wet-look leggings) and a grey marle jumper over the top (under $130 piece). Carrying this into the summer? I suggest pairing it with a white basic t-shirt and boyfriend jeans, sports-luxe with relaxed sneakers or casual chic with nude heels or comfortable flats.
Guys, take note too! Wear yours over your shoulders or layer it on top of a tailored suit for extra warmth finalising your dapper winter look. I suggest wearing it as your final layer over a dark business suit or have this draped across your shoulders with an all black ensemble. Alternatively, you can imitate the photo provided above; casual jumper & white shirt combo and dark jeans.
Source: Unknown - Google/ Lookbook
Source: @garypeppergirl
Source: @nativefox
The turtle neck has always proved to be the perfect winter essential. Experiment with different colours and textures, from pastel blue to thick and chunky turtle neck sweaters. Don't be afraid to go up a size or two and tuck yours into a pencil skirt or jeans. Make sure you balance the chunky-ness out with fitted bottoms complimenting your figure.
I strongly suggest you purchase a good quality turtle neck in a range of colours as they can be used with any outfit throughout the winter AND summer. Alternatively, here are my top picks of knits for the savvy budget-er and the splurge-er (mind you, they're all under $100!).
Material-wise, I would steer towards Angora or normal cotton for winter, or even the cotton ribbed material, as these prove to be warmer than the viscose types out there. Viscose tends to stick firmly to your body and be quite cold when you first put it on, so your turtle necks can be extended during autumn/ spring. Kim K is seen wearing ALOT of these with the same coloured matching skirt. You can all opt for wearing for example, a white turtle neck with a black pencil skirt; office friendly, and when worn with the right heels and make-up, a sultry night-time look, just as Native Fox has done so with a cropped version of a basic black turtle neck.
Source: Unknown - Google
Ah! The cape, whilst we may instantaneously think of Dracula's black cape, it

doesn't

mean we have to stick to that spooky look. The structured cape gives off luxe appeal and keeps your tremendously warm. There are many different variations and styles, so you're free to match up with the statement tailored look above, or a casual blanket look to wrap around you. For a sports luxe look, aim for matching your cape with a light

cardigan underneath and fitted pants for a streamlined look finishing off with a pair of polished sneakers. Add a panama and leather boots for a classy dinner-time look!
Shop my all-time favourite capes from, here - or alternatively opt for something cheaper, yet (what I would suggest as) classy from here (get in quick, Witchery sale!), here and here (amazingly priced and on sale, too!). I've also listed my top picks of super reasonably priced blanket capes from here and here ($30 bargain, my literal favourite pick).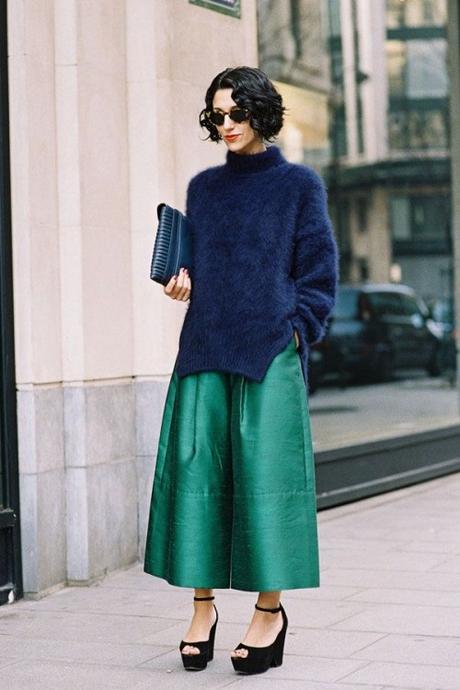 Source: Unknown - Google
The Culottes (here is my favourite, on sale now too!) are your best supported throughout the winter and can practically be worn with all the outfits above due to it's versatility and style. Whilst it billows out from the bottom, the top section aims to show off your waist line! We recommend to wear this with a gorgeous turtle neck tucked in, alternatively you can wear a slight cropped top or shirt left out after the winter is over! Splurge on some cropped ones for summer here, or opt for a budget friendly option here.
Guys, we recommend styling yours slightly more tailored to keep a more masculine streamlined look.
Source - Unknown - Google
Source - Unknown - Google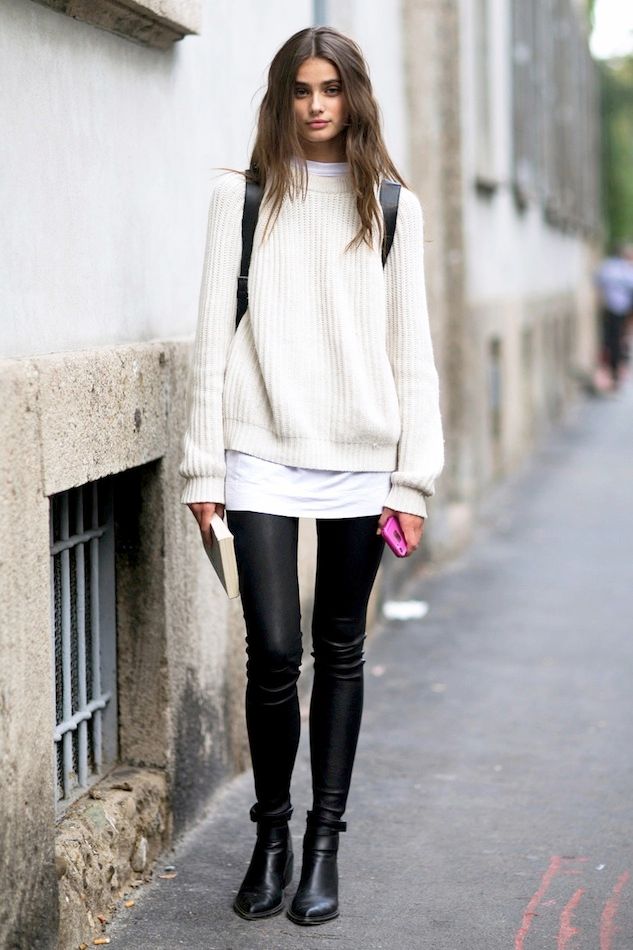 Investing in the perfect winter boots is imperative when complimenting your outfit and of course it keeps your toes warm too! I recommend any pointed toe leather booties that enhance whatever style to aim to portray this winter! Whilst we're going for the streamlined, tailored look, a non-chunky boot is ideal. I'm lusting after the Susanna boots by Chloe from here (priced ridiculously!), but there are many other alternatives from ASOS to The Iconic ranged from $40-$100 that'll keep your bank account healthy!